Google Says Goodbye to Flash and Hello to HTML5 in 2017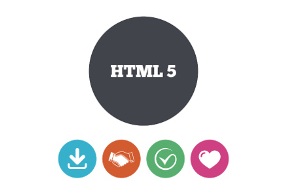 If your website contains Flash-based advertisements, you will have until January 2017 to switch those ads to HTML5 in order to comply with new Google rules. HTML5 works well across a variety of platforms, including mobile devices, so getting on board is imperative.
The End of Flash-Based Display Ads
In the process of converting Flash-based ads to HTML5, Google has also announced that the Google Display Network will no longer accept ads in Flash format after June 30 of this year. As such, you have until this date to upload Flash-based display ads to circulate through January 2017. This six-month transition period should provide ample time for developers and webmasters to swap formats in order to comply with the new rules. Note that Flash-based video advertisements will not be affected by this change.
Why the Shift?
There are several different formats being utilized for the creation of advertisements. Adobe's Flash, which was once incredibly popular, made up only about 6% of web and mobile video in 2015. However, because it is used in some of the internet's biggest ad networks - including the Google Display Network - it has continued to remain relevant. HTML5 is nudging Flash out of the picture, though, which is evident by YouTube's transition to this HTML5 as its default format. Industry experts predict that after Google phases out Flash in January 2017, the format may be completely irrelevant in as little as two years.
Although this shift may send some SEOs and webmasters into a panic, there is still plenty of time to upload Flash-based ads to the Google Display Network. However, it is necessary to start thinking about the transition to HTML5 and what it might mean for your website.