Why Inbound and Content Marketing is Necessary when Performing SEO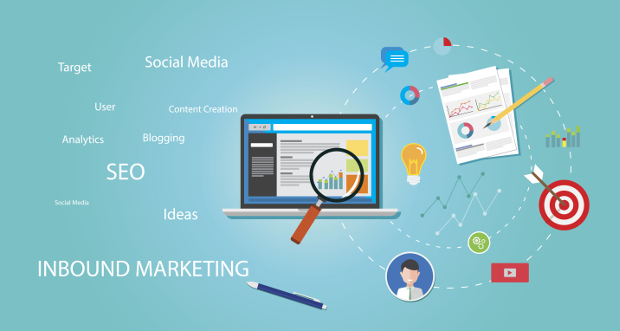 Inbound and content marketing have both become an integral part of SEO, especially if you want to enjoy the best possible return on investment (ROI). This means that your focus should not only be on SEO or keywords anymore - everything as a whole plays a part in ensuring that your website is as visible as possible online. Below are some reasons why these two aspects go hand in hand throughout the SEO process.
1) The End Result - According to Three Marketing and SEO Experts
Search Engine Land: "SEO stands for 'search engine optimization.' It is the process of getting traffic from the 'free,' 'organic,' 'editorial,' or 'natural' search results on search engines."
Content Marketing Institute: Content marketing is a strategic marketing approach focused on creating and distributing valuable, relevant, and consistent content to attract and retain a clearly-defined audience - and, ultimately, to drive profitable customer action."
HubSpot: "Inbound marketing is about creating and sharing content with the world. By creating content specifically designed to appeal to your dream customers, inbound attracts qualified prospects to your business and keeps them coming back for more."
2) Optimize for Multiple Channels
Your site visitors now come from social media sites such as Facebook, Twitter, Google+ and many others. As a result, you cannot continue overlooking your presence there. In addition, other avenues that can help improve growth rates include referrals, email marketing, sponsored ads, direct marketing and even live video platforms like Periscope.
3) Mindset Changes
Before 2011 and Google Panda, marketers who wanted an online presence would simply pay any SEO company or person to get results. However, this often included stunts such as mass posting on forums, comment back linking, numerous interlinking domains and using keyword-stuffed content.
Panda resulted in Google looking at content from a human perspective, which meant that tactics such as those mentioned above were no longer permitted. It resulted in marketers investing in quality content that would attract genuine site visitors - content marketing had begun. Real people now evaluate websites as well, resulting in better quality content across the board.
Always compile engaging content that your target audience will actually be interested in reading - this point cannot be stressed enough. Google appreciates high quality sites because it has to spend less time crawling them, and it rewards these sites accordingly by placing them higher in search rankings.
Keyword Research and Optimized Content
Tools such as SEMrush and KWFinder will help you choose the right keywords for content. Wherever possible, use long tail keywords, as these have been proven to be more effective than single words. Once you've chosen the right keywords, it's essential to optimize every piece of content as well.
Ways to Boost Online Presence with Content Marketing
Blogging: While posting as often as possible used to be recommended, it's now better to publish fewer pieces of content that are a little longer and of a higher quality instead.
Guest Blogging: This can provide great ROI - even from a single post. Some site owners have been fortunate enough to be hired by larger companies after the right person saw what they were capable of compiling in this regard.
Twitter Chat: When the right hashtag is used, this can be used to help your brand trend on this popular social media platform within a few months at the most.
Podcasts: Although it may seem like a lot of effort to compile these, the rewards they bring can be significant. The average ROI on this when used correctly can be as high as a 15% increase in site traffic.
E-Book Publishing: Taking the time to write and self-publish one e-book can help boost online presence as well - even if it seems like you are only selling a few copies in the beginning. As with everything else online, it takes time to gather momentum and for the right people to find your work.
While content marketing is the best and most effective option for online marketing, SEO literally adds the cherry on top. Regardless of whether you require reputation building, additional conversions, more brand reputability or even additional income streams, content marketing will help you succeed. However, always be sure to provide answers to people's questions by means of top quality content - and you will reap the rewards thereof.