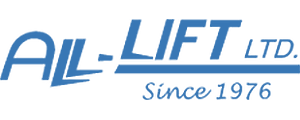 All-Lift Ltd - Case Study
The Challenge:
All-Lift is a material handling company in Toronto, Ontario with Canada's largest selection of used and reconditioned forklifts. All-Lift came to us to grow their business and we put together an incredibly successful campaign that substantially boosted their revenues.
What We Did
We designed their website to show off their full range of products.
We designed a number of microsites for distinct model lines.
We designed separate landing pages for their products, to present customers searching online with a focused message.
We actively advertised their equipment repair service.
We used the keyword data gained from our PPC campaign as a basis for their SEO campaign. They now rank naturally for their top performing keywords.
We executed an online launch of their new line of new floor scrubbing machines, which turned into one of their most profitable business lines.
Our Results
All-Lift gets most of their new business through ICM / Seologist's online campaigns. They've been a satisfied client for years, and we've replicated the success of their advertising campaign for a host of local forklift distributors throughout the US.
Your SEO campaign has us on the first page of Google for a number of our product lines. Our marketing has gotten really cost effective and it's become a lot easier to grow.