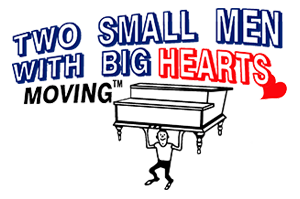 Two Small Men With Big Hearts - Case Study
The challenge:
New owner wanted to re-evaluate the overall marketing strategy and put more emphasis on getting direct leads from search while greatly increasing the amount of local traffic.
What We Did
Completely revamped landing pages for over 70 locations across Canada
Added about 4X the amount of customized text to boost content relevancy
Improved the brand's exposure on all available social distribution channels while collecting valuable links through a creative link bait strategy
Created a blog that increased traffic and engagement with target audience
Our Results
In about 6 months, we developed total organic search domination across the entire country for highly competitive moving keywords in over 70 unique locations. This client is now getting over 4500+ moving leads per month!
We knew we needed to change our marketing approach to become more relevant and accessible. What we didn't know was how to do that! I'm blown away by the results we achieved working with Seologist. Thanks to Val and the incredible team working with us, our brand has become synonymous with moving in each of our markets and we're delighted to have Seologist as our partner for continued growth and success.