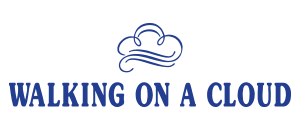 Walking on a Cloud - Case Study
This famous Canadian retail store wanted to significantly improve its search exposure and sell more shoes of specific brands.
The challenge:
Minimal online sales
Insignificant search engine exposure
Almost zero online presence
What We Did
Selected key areas for improvement, based on customer input and priorities
Expand focus pages with new engaging content, appealing to product users.
Optimized social outreach for new focus areas
Reached out to shopping bloggers and product ambassadors with an intent to solicit product reviews and enhance customer experience
Our Results
Over 100 highly competitive product-specific keywords on the first page of Google – spanning across 26 product pages. A 212% increase in unbranded SEO traffic to specific shoe brands pages requested by Walking on a Cloud. A 120% growth in ECommerce sales for focus areas and a noticeable increase in in-store interest for priority brands.
Since we began working with Seologist 2 years ago, we've almost doubled our inquiries from organic sources. That's pretty much unheard of in our industry. Not only that, in the process, we've become more educated ourselves about the importance of organic SEO and the processes involved. We continue to receive consistent recommendations and it's all thanks to our SEO team working closely with our development team to maximize our conversions.