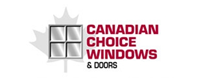 Canadian Choice Windows & Doors - Case Study
A constantly growing business, Canadian Choice Windows & Doors is an industry leader in the windows and doors manufacturing and installation. During our relationship, they've expanded to locations in Toronto, Kitchener, Edmonton, Kingston, St. Catharine's, Bracebridge, Lindsay and Calgary. They came to ICM / Seologist with one goal — more inbound leads and we delivered with a high growth campaign that significantly boosted their revenues.
The challenge:
ZERO 1st Page presence on all major search engines
Highly competitive industry landscape
Looking to take company to new heights, expanding in Canada and the United States
What We Did
Built a number of microsites for new markets
Created multiple landing pages
Launched local map campaigns
Introduced innovative content marketing campaign
Reached out to multiple influencers in the home building and renovation industry
Our Results
Canadian Choice Windows is among the leaders in their industry, dominating search engine results in their markets
Brand reputation has skyrocketed
Traffic has grown by 1000's
Thousands of qualified leads entering their sales funnel on a monthly basis
It's hard to put into words the exact impact the Seologist team has had on our success. We've been able to grown our online presence and our company beyond anything we could have imagined. We successfully expanded into 4 markets, doing so by converting consistent, qualified leads thanks to our organic SEO and local map campaigns. The Seologist is very open-minded and created an innovative strategy to help us meet our business goals. A special thank you to Val Zamulin for his tireless work co-ordinating this effort.