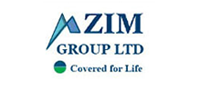 Zim Group - Case Study
ZimGroup is a Toronto-based company offering metal and steel roofing solutions.
The challenge:
Recently, their business expanded to Alberta, specifically to Edmonton and Calgary. This added a new domain to cover another Canadian province. Therefore, the company had minimal internet presence when we started promoting the website with absolutely no local presence at all.
What We Did
Launched custom SEO campaign for the main website and for the second website http://www.zimmetalroofing.ca/ that covers Edmonton/Calgary.
Launched Google Maps campaign with the purpose of doubling search results
Our Results
In about 8 months, we secured top results for ZimGroup websites in Toronto, Calgary and Edmonton. This doesn't even take into account that same result achieved in areas that surround each city.
Doubled presence in Ontario (local and organic results).
Alberta markets in motion to dominate presence after only one month.
Expanding into new markets is always equal parts exciting and stressful. One wrong move and you're looking at a loss of investment and stalled progress. Luckily for us, we began working with Seologist as we initiated this expansion and, thanks to our organic search foundation and growth, we were able to position ourselves to fully take advantage of the demand for our services. Thanks Val!