Emerging SEO Opportunities Amid COVID-19 Outbreak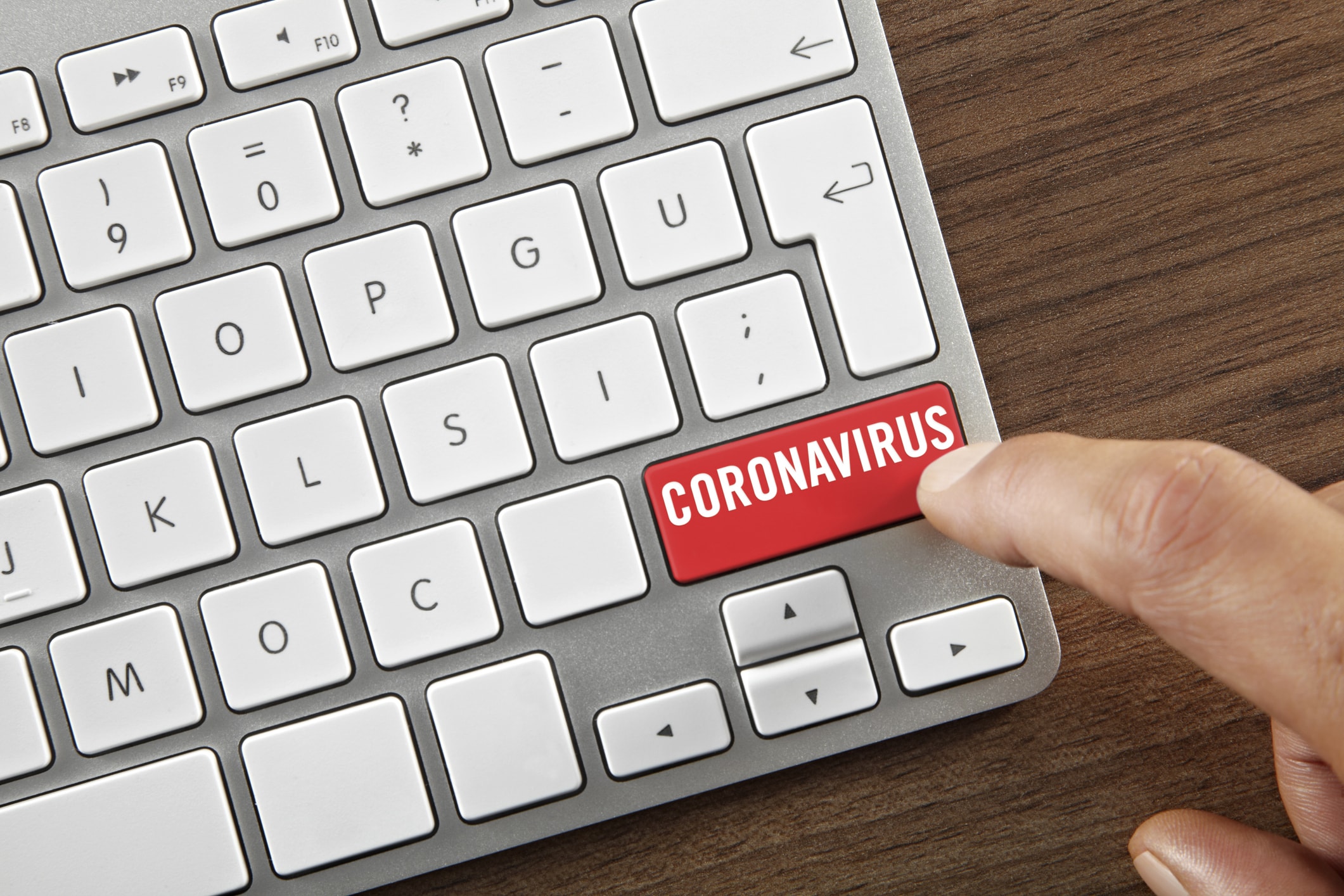 Few if any were prepared for the advent of COVID-19. That's certainly true for business owners as well as those involved with non-profit entities. The idea of having to curtail operations or close them altogether due to a pandemic is something that no one has had to face for decades. This has led some business owners and others to trim expenses in any way possible, including their online marketing and advertising efforts.
The thing is that search engine optimization can be a strong ally during this time of learning how to do things in a new way. In fact, it may be one of the more effective tools in keeping businesses of all types and sizes alive. While it may mean making some shifts in how SEO is done, the payoff is being able to stay the course and remain a viable operation through this significant period in the world's history. Here are some thoughts on the impact of COVID-19's impact on the business as well as the wider community, and how emerging SEO opportunities can make a difference to your company's survival.
Assume the Pandemic Will be Around For Some Time
At present, there is no hard and fast deadline for the pandemic to be over. In fact, the virus has not yet peaked in some places around the world. Even then, the potential for a second wave remains real; some predict that without stringent measures, that second wave could prove more devastating than the first.
In deciding how to operate your business, don't think about coming up with a strategy that will get you through a period of a few months. Go into the process with the assumption that this new normal could be around for a lot longer.
What's the point in thinking this way? You're positioning the operation to survive and maybe even thrive until the pandemic is finally brought under control. In doing so, you function as a responsible business professional who places the well being of your clients first. You also develop a reputation of being someone who takes the safety and health of your employees seriously. Those are two qualities that are sure to serve you well now and in whatever happens in the future.
What's Happening With SEO Versus PPC?
There are a number of tools that you use to get and keep your business uppermost in the minds of consumers. Some of them will continue to serve you well while others will be less effective. While the amount of data available is limited, there are a few things that you can see based on information from the last couple of moths.
You will likely notice a decrease in the effectiveness of your PPC ads. The ads haven't stopped driving some traffic to your pages, but the amount is down from what it was prior to the outbreak. You simply can't depend on PPC to grab the attention of consumers in the same way that it did during 2019.
How does this compare to search engine optimization? In many sectors, SEO that's evergreen or adapted to meet the new normal is doing more than simply holding its own. Depending on the nature of the business operation, the right approach to SEO is capturing a greater share of attention from consumers.
Think about what this means for you. While SEO has always been in the mix, it now needs more of your attention than at any time in the past. You're likely to need some professional assistance in figuring out what to do with SEO under the new circumstances, so it's going to be more than checking out what's hot at Google Trends right now. You're going to need help from SEO professionals who can structure an approach specifically for your business.
Viewing SEO is an Adaptable Resource
What are some of the reasons why SEO is proving to be such an important tool during the pandemic? The simple answer is that it's one of the most adaptable online tools that any business owner can imagine. The right approach to keyword selection and usage translates into showing up higher on local search engine results. This is especially helpful for business owners who are reaching out to a niche market of consumers. Certainly it makes a difference for small business owners who are being hit particularly hard by what's happening.
How is SEO adaptable? It can be used in all sorts of online settings. It's not just the pages on your website that can benefit with some freshening of keywords or phrases. Think about the content found on your Google My Business pages and how incorporating more keywords relevant to the here and now can attract positive attention. That positive attention ultimately motivates consumers to seek out your business rather than a similar one.
Fresh and more contemporary keywords on website pages, landing pages, and blogs make it easier for consumers to find your content during the pandemic. They can let consumers know you are still operating and are ready to help them now. Even if your hours are reduced, making sure people know when you're open increases the odds of generating business volume.
SEO also works well with social media. You have the opportunity to create posts that capture attention from those who are searching for something specific on the most popular social media sites. Whether it's a site that relies on the use of hashtags to flag keywords or one that requires nothing more than inserting those words into a post in a natural and logical fashion, you can keep your business in front of consumers.
SEO can also boost the popularity of images that you use in different online venues. With the keywords inserted into the alt-tags, there's more of a chance for them to show up at the top of results in search engines as well as the internal searches conducted on social media sites.
Connecting With Your Targeted Demographics
Consumers are shifting how they search for different things online. While many of the ways you used to connect with targeted consumer groups are still somewhat effective, SEO will aid you in making the most of what consumers are doing to find what they want or need today.
This is a time to pay more attention to what will ensure you're at the top of the results with a consumer uses AI to conduct a voice search for something that your company offers. It's also a time to think about what sort of phrases consumers will type in when they make use of a traditional engine's search feature. The same holds true if they decide to conduct a search while logged into a social media site.
Your company blog is more essential to your SEO efforts than ever. You can create posts that help to establish your operation as a proactive force during this pandemic. Focus on blog posts that authoritatively provide information that your client base can use right this minute. While it's great if it has a direct tie to your business, hints and tips on keeping safe that are integrated into those posts will also enhance your brand in the eyes of the public.
This is where you can put the information found in Google Trends and similar tools to good use. Find out what people are looking for on sites like Facebook, Twitter, and Pinterest. Since Google is easily the most popular search engine in the world today, you do want to see how consumers are using it to find data about your type of business. Understanding how people are using everything from old-fashioned desktops to the assistants on their smartphones to find goods and services will go a long way toward helping you select the right keywords and adapt your SEO.
SEO to Reflect the Changes in Your Mode of Operation
Remember that when consumers do ultimately get to your GMB pages, your website, or your social media page or group, they better find something that confirms you can take care of them during COVID-19. To some extent, some of the keywords used in your SEO effort will set those expectations. It's up to you to ensure those consumers find content that verifies that promise.
To that end, you may need to set some keywords and phrases aside for now. In their place, you use fresh content and fresh keywords that speak directly to the circumstances of today. The result is information that your readers can act on right this minute. Once they discover that you can fill the need, they have every reason to bookmark your pages and every reason to not look for a different company to find what they want.
Again, don't consider these changes to be short term. No one knows exactly how long the pandemic will continue. This is true even for the scientists, researchers, and medical professionals who are treating patients and seeking solutions. When you update the data about your business model, assume that things are going to remain the same for quite some time. Use SEO to convey the sense that you're here for your customers for as long as it takes.
Differentiating SEO for Essential Businesses in the Here and Now
There are some businesses that are classed as essential. These include supermarkets, locally owned grocers, farmers markets, pharmacies, and restaurants. Services like plumbers, electricians, doctors, dentists, and attorneys are also needed during this time. If you happen to own what is considered an essential business in your jurisdiction, making changes to your SEO strategy now is a must.
Your goal is to provide information about how you're continuing to serve your consumer base. Emphasize that the methods you're using are designed to keep your employees and the customers safe. It never hurts to point out the convenience factor, especially if it's possible to provide those services in a virtual setting or at least with a minimum of physical interaction.
Keep in mind that as you come up with new keywords to incorporate additional SEO into your planning, many consumers are focusing more on needs right now and less on things that they want. Part of that is because many consumers have reduced incomes to spend and that means essentials come first. Consider adding phrases like "at home," "home delivery," "online consultation," and "curbside pickup" to the descriptive SEO phrases that you add to the content.
And For Non-Essential Operations Later
If your business is considered non-essential, is there any point to updating your SEO and maybe ramping up the usage of online marketing? The answer is yes! The day will come when you reopen, so see now as a time to continue cultivating goodwill with the buying public. While your efforts won't pay off now, they will increase the odds of being in high demand once your jurisdiction decides that it's safe for you to start up again.
Consider using your blog, website, or social media to provide tips on how to do things at home that have some connection to your business type, and will help consumers get by until you're free to take care of them again. Do provide blogs about some of the best movies of a certain genre on your theater blog. Provide some tips on how to keep fit while it's not possible to go to the gym. Some ideas on how to manage hairstyles until the salons open again could also be a good way to stay connected and motivate consumers to schedule appointments once you can open again.
Engagement is particularly important for you right now, since you can't directly serve your client base. Use keywords and smart SEO practices to remain connected and keep the consumer's perception positive. You'll be glad that you did when the time comes.
Some Examples of How SEO Can Help Your Operation Survive
This all sounds great, but you're not sure how it relates to your operation. What you need are some concrete examples of how SEO is being used by similar businesses to keep afloat. Consider these approaches that are being used right this minute and relate them to your operation. One of more of them may adapt quite well into your situation.
Aggressively promote the curbside pickup that your restaurant is offering right now. Do publish a daily menu on your social media accounts as well as your blog. Include keyword phrases that spotlight entrees and side dishes that are popular with your customers. Emphasize how you make it easy to pay and pick up the orders without consumers having to get out of their vehicles. Are you doing group or family meals as well as individual ones? Perhaps you're offering a subscription that allows people to arrange a set number of meals for pickup at lunchtime all week long? Use keywords to highlight that service. You might end up with many of your usual lunchtime clientele choosing to drop by and pick up meals that will feed the entire family.
Continue to connect with your community theater patrons by holding online readings from plays that were huge hits. There are a number of web/video conferencing tools that make it easy to include visuals as well as audio. The actors all connect from home and read their parts while the virtual audience looks on. Advertise those events on your website, blog, and social media accounts. Include keywords that attract people looking for some fresh entertainment.
Let it be known that you're using one of the many video/web applications to help clients with questions. Lawyers, doctors, pharmacists, and even plant experts at nurseries can use this approach to remain connected and even generate some revenue right now. Keywords that promote the hours you're free for these services plus descriptions of what sort of questions you take will make it all the easier to ensure a steady stream of users.
Farmers markets, supermarkets, and other food suppliers can provide updates on specials and even provide some recipes that require no more than five ingredients. Employ keywords that convey how easy, quick, and simple those recipes happen to be. For people who once took most of their meals eating in restaurants but now have to live on reduces incomes will find your efforts helpful and also somewhat caring during a time when they have to make adjustments in how they live.
Clergy and members of governing boards at houses of worship are taking to online gatherings in ways that no one imagined a year ago. To that end, advertising those gatherings on social media, websites, blogs, and GMB pages are a must. The right keywords help to confirm the gatherings are online, make clear the nature of each gathering, and even confirm when they will take place. See it as a way to keep connected with current congregants while also reaching out to people who may be seeking a faith home during the pandemic.
SEO is not something to be set aside until things get back to whatever passes for normal. Right now, it could be the lifeline that keeps your business or non-profit entity viable or at least paves the way for reopening when the time is right. During this season, learn more about how to use SEO effectively to stay connected and in the minds of your consumers. Whether you're open on a limited basis already or need to prepare for the day when you can open your doors again, putting SEO to work now will increase the odds of being around for a long time.