How to Get More Website Traffic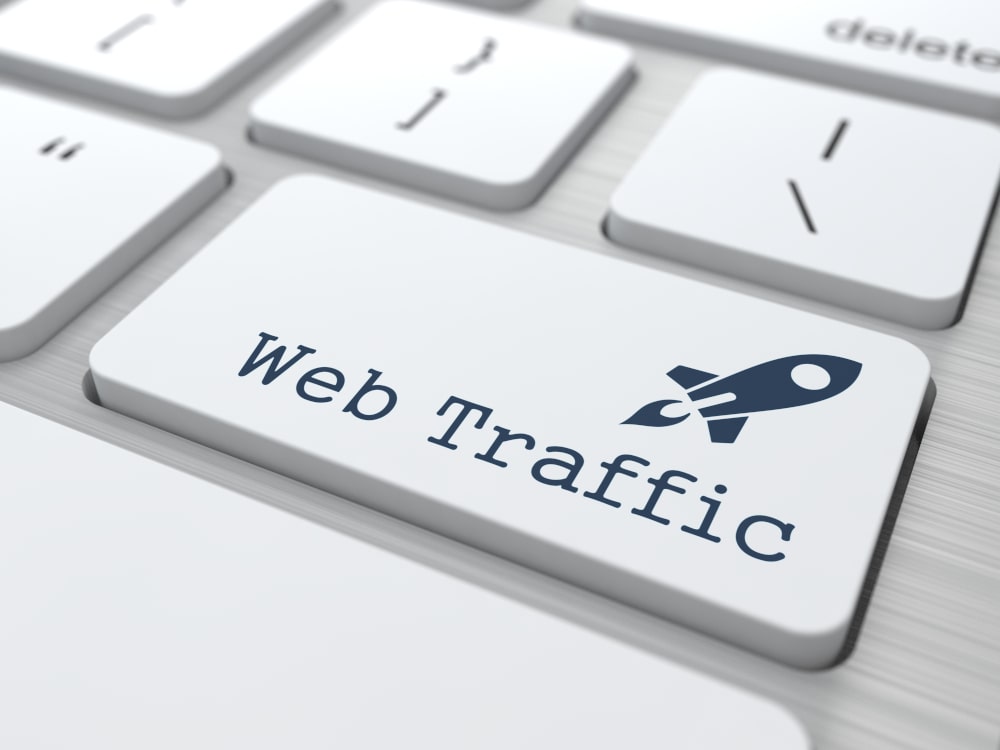 Your website is more important to the business than ever before. As more consumers take advantage of online purchasing and rely on the Internet to find the things they need, it makes sense to do everything possible to drive more traffic to your site. The good news is that you don't have to wait. It's possible to begin making some changes and watch your traffic increase in a matter of days. Here's some suggestions on what to do.
Freshen Your Content
In the days before the Internet, business owners understood that revising printed sales pieces at least once every 18 months was essential. Doing so allowed them to constantly approach consumers who had seen the old materials but not the new ones. Each new encounter was an opportunity to convert a prospect into a customer.
The same concept holds true with websites. Even if you have some of the best content the Internet has ever hosted, it will be stale after a time. Readers will lose interest when they see the same old thing year after year.
There is more than one way to present your company and its product line. Set up a review schedule and take a second look at your content. What can be changed to make it fresh? Are there things you can rework so they are likely to get more attention from the major search engines? If you make it easier for the content to place higher in searches, you are sure to increase the traffic to each page.
Make the Site More User-Friendly
Websites should not be designed for web developers. They should be designed for the average consumer. Something may look exciting, but if a visitor finds it difficult to navigate or has trouble finding the information he or she seeks, the stay will be a short one.
A better approach is to make sure the site is attractive but easy for anyone to navigate. People should have no trouble scanning a page and seeing where they would like to go next. Ideally, there is always an easy way to click on something and get back to the home page if desired. At all times, visitors should have the option of clicking on an icon that gets them to some type of customer support. Make your site a friendly one for most people and you can expect more traffic to come your way.
Optimize Your Site for Mobile Use
Desktops and laptops are not going away, but more people are using smartphones and tablets to access the Internet and search for what they want. It's up to you to make sure your website displays properly on a smaller screen.
You could choose to maintain your traditional site and build a mobile one. There is also the option of building an application that users can download to their phones and tablets. Either way, you want to ensure visitors using any Internet-connected device can navigate with ease and find what they want. All it takes is one round of dealing with pages that take too long to load or text that is too small to read for users to leave and never come back.
Keywords Still Matter
You hear conflicting opinions on the importance of keywords. Some people think you still need to use multiple words or phrases repeatedly while others say to avoid them altogether. The truth actually lies in the middle.
If you want to know how to increase website traffic, you must be aware of the right keyword phrases to include in the text. There are a number of online tools that keep you up to date on what keyword phrases people are using to search for what your company offers. Your goal is to know how to use them just enough on each page. It's also important to make sure they are used naturally within the content. Anything that seems contrived or unrelated to the topic of the page will quickly drive your site to the bottom of search engine rankings.
Build Your Company's Social Network
You have a great website, but getting people there is a problem. Are you utilizing social media to the best advantage? Build your social media pages and then start by inviting all your current customers to like or follow them. Create posts that spark interest and include links back to pages on your website. If they are good enough and you post on a regular basis, your clients will share them with their friends and followers. That in turn leads to new likes and follows that ultimately direct more people to your website.
These are only a few ways to increase traffic to your website. An expert in SEO can evaluate your current efforts and come up with more strategies that ensure you reach the right audience. Start today and see what a difference those changes make over the next 30 days. You won't be disappointed.