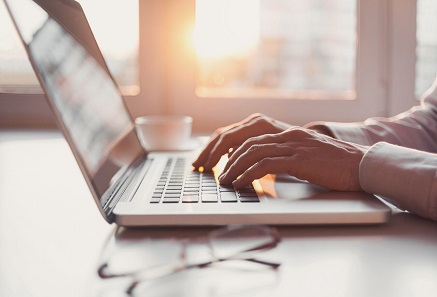 Before you ever talk with a web designer and well before the actual pages are built, you need to think carefully about your search engine optimization strategy. No matter what else you may know about marketing and advertising, taking it online means you have to think about how the major search engines will rank your pages. Ask yourself a few questions and make some decisions about how you'll optimize those pages and earn some love from the engines now instead of waiting until the site is up and running. Here are some examples to keep in mind.
Which Consumer Demographics are You Targeting?
Every element of your website will influence how it's ranked by the search engines. Before working on the design, you must decide what consumer groups you want to reach. Do you want to connect with consumers in a certain economic bracket or age range? Maybe people working in a particular industry is your targeted market. Be clear about who you want to reach and one element of the design will be settled.
How Well Do You Know Those Demographics?
It's one thing to decide you want to reach consumers who earn around $100K a year, but how much do you know about those customers? What to they like and what do they tend to hate? Will they be more likely to search on a smartphone or a laptop? What sort of joys, concerns, and other factors will influence their buying habits? If you have the correct answers to those questions, it's possible to further define the bones that your designer needs to come up with.
Who are Your Main Competitors?
Unless you've stumbled across a customer demographic that's woefully neglected, there will be some competition. Who is it? How are they doing? What market share do they command in terms of online revenues? Identify your competitors, take a look at their sites, and figure out what keeps bringing people back. Some of those elements need to be part of your site design.
Pay attention to how their sites flow and function:
Is the site properly secured and thus more likely to place higher in search engine results?
Do internal links make it easy to jump to something of interest? Is everything easy to read and view?
Does each page look attractive without being crammed with too much data?
All these elements will influence the architectural design of your online home, so don't be shy about identifying these attributes and what they would mean to someone coming to your site for the first time.
How Clear is Your Mission?
If someone stumbled across your site by accident, would that person be able to understand who you are, what you offer, and how you go about accomplishing that mission? Try to step back and think about what would motivate someone doing casual browsing to stop and give your site a good long look. Before the visitor is off the first page, he or she should know exactly what value you bring to the table and have a reason for digging deeper.
Ultimately, you want a design that is easy for visitors to navigate, easy for search engines to rank higher, and offers real value. Take the time to go over these questions and provide serious answers. In the long run, your web designer and builder will have more of what they need to deliver a site that's truly represents your business at its best.