How Penguin 4.0 Has Changed SEO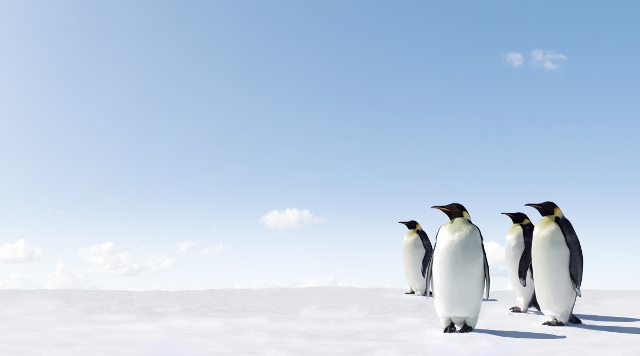 With Google's latest Penguin 4.0 update being rolled out fairly recently, many SEO experts and web content developers want to know what sort of effect this algorithm change that was implemented on September 23, 2016 will have on their online activities in the future. Below are a few of the changes you can expect to see being unrolled in the next few months.
Penalties Could be Virtually Instant
The moment Google crawls and indexes a site and updates it in their databases, that particular site's penalty will either end up being incurred or lifted. For example, if you have non-relevant or spam-like links, your rankings could be affected almost immediately as a result of the update. Penguin 4.0 doesn't necessarily penalize entire domains anymore. However, if multiple site pages have dodgy links or Google thinks your content is non-relevant, it could be penalized.
Although not fully confirmed, some early discussion between representatives from Google and authority figures in the SEO community has revealed that it may not be the case that penguin 4.0 and moving forward still needs the complete disavow and entire reconsideration request process.
Designed to Remove the Impact of Spam Links on Search Results
Penguin 4.0 differs to its predecessors in that, while it's still designed to remove the impact of spam links on search results, it does so by not considering those links in the core algorithm and/or weighting links less strongly is search results where many people are earning spam-like links. For example, PPC sites, casino sites or even porn websites - these types of queries may be places where Google decides to weight other signals higher - sites with better quality content, for instance.
Penguin 4.0 Rollout
The first few days after the rollout of penguin 4.0 were pretty slow - which was to be expected. This fits with what Google mentioned about the rollout being real-time based and requiring time to crawl and index and then refresh all of its data. Additional SERP flux began between 3 and 5 days after the initial rollout, and a little more than 25% of SEO's surveyed mentioned that they had noticed any other noticeable changes.
Many webmasters and SEOs did notice though, that their rankings actually went up, meaning that they benefited from the change. This most likely happened because whenever a penalty rolls out to multiple other sites, those who have not been spamming end up moving up the rankings. Sites like Moz also noticed that they had moved even higher than before in search results.
Some penalties Receives and Others Lifted
Between 4% and 6% of SEOs and other web content development experts noted that they had seen a page or website get penalized that they were managing, while between 1% and 2& of them mentioned that they had seen a previous penalty being removed. So, while penalties can still be lifted from time to time, there is always the change of receiving them if a site has received spam-like links to it.
The good news though, is that if you keep a continual check to ensure that you don't like to any form of spam, you will not be penalized in any way. As a result, each time the search giant decides to improve on its Penguin algorithm - or it improves on any form of link spam algorithm for that matter - sites that don't spam will benefit substantially.
The above mentioned information clearly shows that, yet again, Google will be favoring the websites that don't spam other sites, while also providing their readers with the most relevant content possible. This means that each subsequent Google Penguin update will help bring about a significantly higher amount of traffic to sites that agree to play by the rules. However, only time will be able to tell what is going to happen with regards to disavows and other reconsideration requests as future Penguin updates are rolled out.