SEO Migration Checklist - Your Comprehensive Guide to Redesigning a Website With No Damage to SEO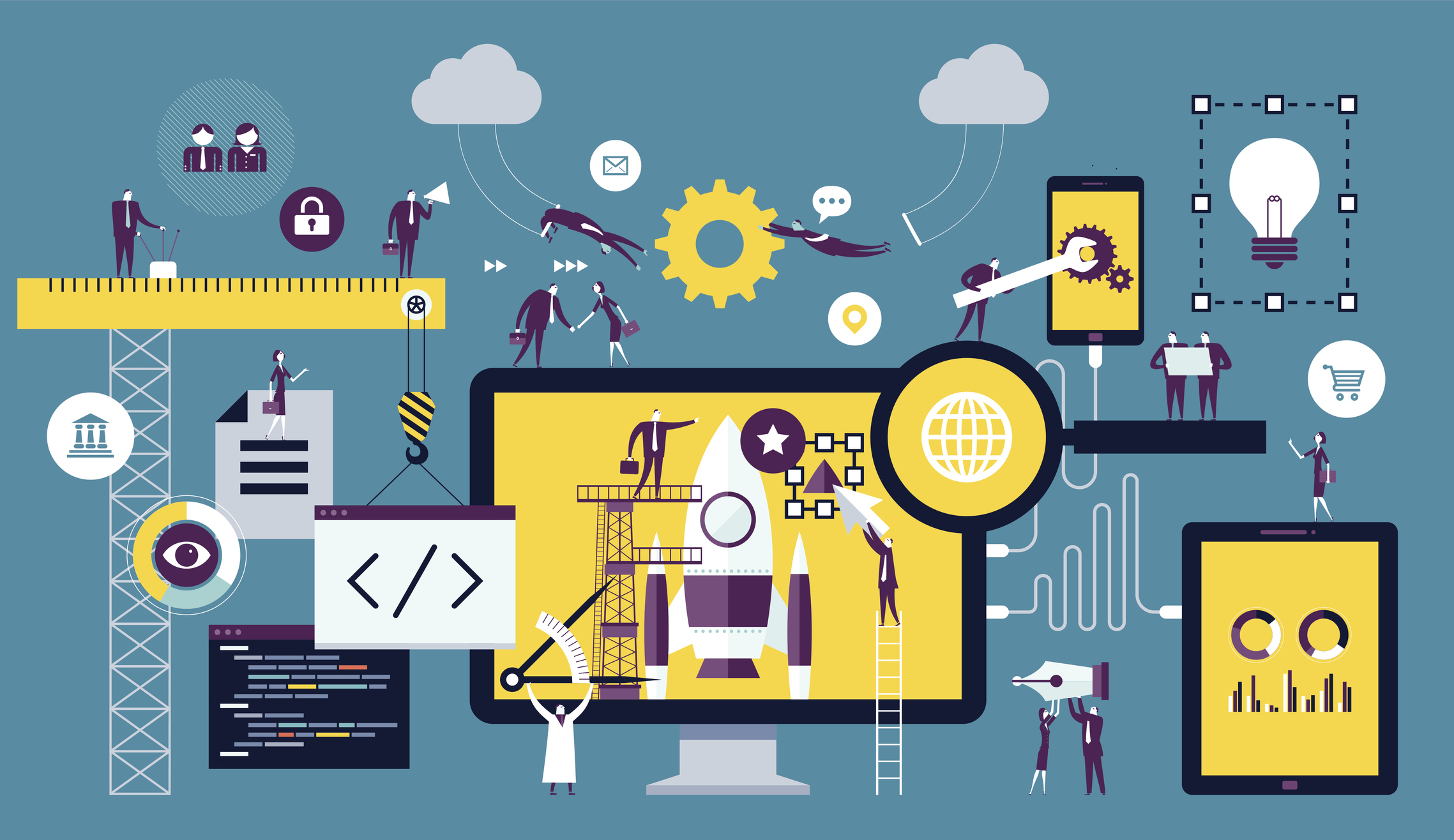 So you've finally made the decision to rejig your current website - kudos!
Whatever reasons you had for that - improve usability, better relay your brand values, or just add a new spin, service, product or a team member - one thing is certain - you do NOT want to lose all the SEO that you developed in your old site while switching to the new!
Every website redesign needs a thorough SEO Migration Strategy. And that's what we are here for!
To assist business owners and web designers, we've developed this Website Migration SEO Checklist so you don't have to worry about losing your SEO momentum, and can focus on more important things like looking forward to all the positive changes that your new website will bring!
All you have to do now is relax, read our guide and include it into your redesigning project!
So here goes:
PRE-REDESIGN ACTIVITIES
SEO involvement in the website migration process should start from the moment the decision to redesign has been made.
STEP 1: Redesigning is a great opportunity to "declutter" your website from useless pages. Analyze your old structure to see what content should be removed and what should be added. Create a new comprehensive architecture diagram and move to step 2.

STEP 2: If you are planning to change the text content and update marketing messages, create a new content mockup for each page.

STEP 3: Setup a pre-redesign brainstorming session with designers, front and back-end developers to ensure the new site meets the latest Google's requirements and is fully optimized from all digital angles.

On this session you need to:
1. Present your vision of the new website and content structures to designers, and discuss its compatibility with UX and UI design principles. Adjust the structure if necessary.
2. Make sure front-end developers understand the importance of optimizing images, JavaScript and CSS files for fast site loading speed (Site Speed is an important Google's ranking factor, so don't be afraid to make a big deal out of its optimization).
3. Rethink your server location with programmers (if needed). Again, Site Speed matters for SEO, and server location matters for site speed. Host your site in the country where your main visitors are. If you target Canada, host in Canada.
It is very important to ensure all professionals involved in the redesign project are on the same page from the very start. The lack of communication between departments always leads to missed deadlines, extra costs and stress. Smart planning and communication is key to your website redesign success.

SANDBOX STAGE
STEP 4: When the final website architecture and content structure is developed and approved by all professionals involved, move to the new content production. Once the new content is delivered, proceed to developing an A to Z SEO Migration Protocol for your web dev team.
STEP 5: Developing an SEO Migration Protocol.

This document should consist of the following:
1. A detailed navigation and internal linking plan.
2. A detailed plan for creating new pages and transferring existing content from OLD to NEW website URLs.
3. A list of optimized SEO titles and Meta Descriptions for all website pages.
4. A list of optimized Alt texts for all images.
5. A 301-redirect map. Very important if you are changing URLs structure on the new website! Without 301 redirects from OLD to corresponding NEW URLs, you will lose SEO equity accumulated on the old website and your rankings will drop. Also, don't forget to provide instructions for canonical 301 redirects.
6. A list of Google's website performance tracking codes to be transferred to the new site. This includes:
- Google Analytics code
- Google Analytics event trackers
- Google Search Console
- Google Tag Manager
7. Instructions for canonical tags implementation. Add self-referencing canonical tags to all website pages to protect your content from pesky scrapers.
8. Instructions for adding Schema Markup for Local Business, articles, videos, Q&A, etc.
9. Instructions for transferring/installing SSL certificate and making the website navigation and content HTTPS-friendly. HTTPS websites get ranking boost from Google. Make sure you activate this competitive advantage for your site.
10. Requirements to Robots.txt and XML Sitemap.
PRE-LAUNCH STAGE
STEP 6: Make a detailed SEO audit to ensure:
- All SEO Migration Protocol instructions were implemented properly.
- The content is fully transferred, and new pages are created.
- All SEO elements are optimized for keywords, nothing is missed.
- The Site Speed meets the latest requirements.
- The website looks good on both desktop and mobile devices.
AFTER-LAUNCH STAGE
A lot can go wrong when the new website is rolled out. So, NEVER skip the after-launch SEO QA even if you checked the website 10 times already! The final SEO QA should be performed within 1-2 hours after the new site went live. If any errors are found, you will have time to fix them before Google starts indexing your new design.
STEP 7: Your after-launch SEO QA should consist of the following:
1. Check if all 301 redirects from OLD to NEW website pages work properly. This tool can help you with this. Make sure the redirects are 301, not 302! Only 301 redirects will pass the SEO equity to the new website structure.
2. Make sure your canonical 301 redirects are set up. The website should be available only under your main canonical version (HTTPS NON-WWW or HTTPS WWW) all other versions, such as HTTP, HTTP WWW, HTTPS NON-WWW or HTTPS WWW should be 301 redirected to your canonical version. Also, make sure the canonical version appears in navigation, sitemap XML, Robots.txt, canonical tags and other elements of your site.
3. Run Semrush audit to identify and fix any mixed content issues, internal/external broken links, 404 pages that were missed in the redirect map, orphan pages, etc.
4. Once again check the Site Speed in the live environment. Use the following tools for this:
If any issues are detected, forward them to dev team ASAP!
5. Make sure the Robots "noindex" is removed from pages headers or Robots.txt file after launch. You may be surprised, but we saw this many times, when in the launching rush people forgot about this small but extremely important step - opening the website for search engines' indexation. Don't be one of them!
6. Make sure the Structured Data is implemented properly. Use Google's testing tool to check this.
7. Check Google Analytics to see if data is collecting properly. Test your event trackers.
STEP 8: Once you ensured all SEO elements are in place and in order and the new website is fully prepared for meeting Google and other search engines, submit your new XML Sitemap to Google Search Console and request indexing of your home page and main category pages.

FIRST 2 WEEKS AFTER LAUNCH
STEP 9: Set up an ongoing daily monitoring of:
- Google Search Console - to be able to timely fix Coverage errors if they appear.
- Google Analytics - to timely identify any negative tendencies in Organic Traffic.
- Your ranking tracking tool - again to make sure you can timely react on any changes in website's Organic Search visibility.
CONCLUSION
Migrating your website to a new design can be a hassle, but if you are guided by the principles of smart planning and effective internal communications, you can be assured of success!
Keep this in mind and arm yourself with our Website Migration SEO Checklist not to miss any important steps in your redesigning project!