Why Consider Brand Name SEO? 4 Reasons to Promote Your Brand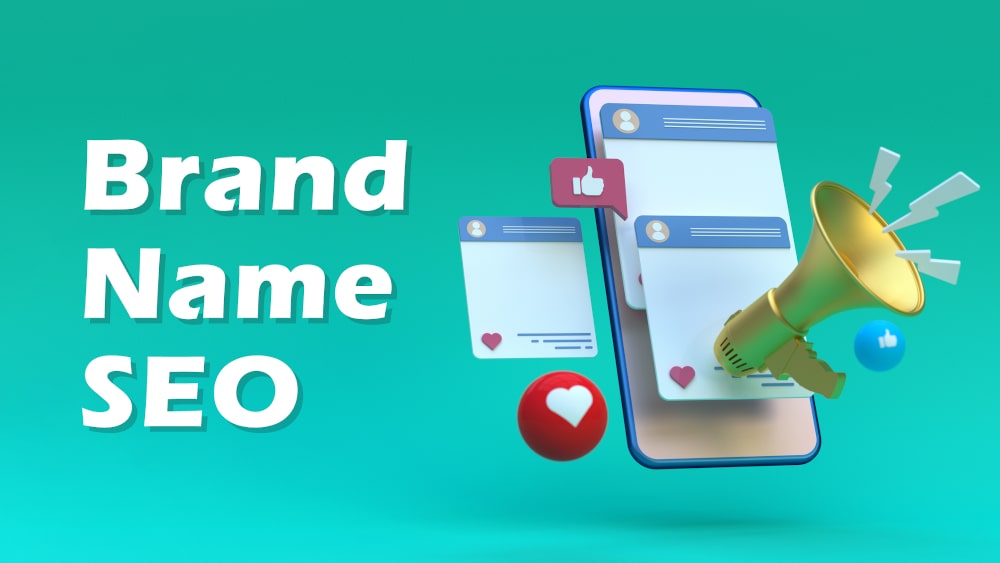 Before we jump into the meat of this article, let's start with some essential but straightforward definitions. What is a brand? The traditional interpretation of a brand is a non-generic name of a product produced by a private or public company. However, in marketing, a brand is what your prospective client or user thinks when he or she either uses your product or hears your name. Growing on this concept, we can then define what brand name SEO means. Brand name SEO refers to an SEO strategy that uses keywords that includes any part of your brand name. For instance, here at SEOlogist, brand name SEO keywords would include SEOlogist, seologist reviews, seologist CEO, seologist blog etc.
Brand awareness
Many people don't even consider optimization for branded terms. The majority of SEO clients would say that their brand name is something that has been earned through consumer interactions and years of work, and there is no need to optimize for it. Well, this is not always true. In reality, with more and more brands and websites are popping up every day, your brand may no longer be unique. Here is an example: let's take a brand name "Stellar", who is an industrial products supplier. While googling it I've found a) an open network for money; b) makeup line distributed by Sephora; c) boardgame; d) industrial products supplier, etc. So, let's assume "Stellar" - calls Seologist and asks for SEO services. Chances are Stellar management would not want to include branded terms in the list of keywords and phrases to promote as it is a popular and common name. Though the company is currently on the 3rd page for "Stellar" in Toronto, chances are they do not see any reason of SEO efforts directed at promoting the brand terms as it might not be a great use of resources.
Have a look at SEMrush's data on "Stellar" in Canada:

As a business owner, you want your company and your brand to stand out in your vertical. In today's market, there are only a few companies that can rely solely on SEO or PPC for their digital marketing activities. It takes time for any digital marketing to have your brand get noticed, and even then, it might not work. For some brands, you can spend six figures, and still find yourself on the second or third page of Google. Thus, brand awareness is what most companies are aiming for in the current marketplace. Brand awareness is about how people associate with the services you provide or the goods you produce, which can then lead to a positive brand reputation.
Proper page optimization
A proper website set-up is essential for your business's success. Simple things like appropriate optimization and website order are things that can help drive consumers to the right part of your site. For instance, if you want people to be driven to your contact page or sales page, you need to work on that to optimize your website to match that. It takes work, but a dependable SEO company can make that happen.
When it comes to search, one of the easiest ways to generate page views is through brand searches. Whether this is through direct search or links on other pages, this is how most brands direct consumers to their site. However, direct search through search engines can cause problems for brands. For instance, Google may give preference to an inner page, or an advertised page instead of your page. This means that even though your consumer is looking for your brand, they may end up at a competitor instead.
The Dilution of your anchor-texts
Probably every SEO specialist has found themselves in a situation when there is an abundance of commercial keywords used as anchor-texts which may lead to the over-optimization filter if left unattended. Since acquiring backlinks with exact match anchor texts only leads to the worsening of rankings or does nothing - your position would remain stable.
Thus, it is vital that you flag and correct the issue with the exceeding amount of targeted commercial keywords. This correction will include the addition of your brand name to the list of anchors. You will need to mix the list of anchor texts to ensure your plan is organic and safe for search. Most SEOs utilize anchor-distribution spreadsheets that help to track the number of anchors broken down by type, frequency, attributes. The well-known traditional distribution model: 30/30/30 (commercial keyword / URL anchor / Brand anchor) may become obsolete in the current organic search environment.
Secure your brand reputation
Working to secure your brand reputation is something that often stays overlooked for years until there is an issue. Imagine having to deal with your brand being linked to scams, illegal activities or something else. It will be a significant challenge to lead a successful reputation management campaign and get any measurable results in a short period.
Most business owners take the necessary steps to secure their brand or trademark by registering their brand on all possible and common domain endings (TLDs and ccTLDs) and call it a day. However, the task is not complete, as their brand may still be vulnerable to misuse, hijacking, misrepresentation or any other illegal or shady activity. So, what can you do to ensure that you maintain complete control over your brand mentions, and to make sure that your brand stays untouched?
a)Pay attention to how your brand name is used in the blogosphere and social media. There are tons of tools that allow you to continually check your brand mentions, analyses the context where your brand name is mentioned and notify you of any suspicious mentions. Tools such as Social Mention, Hootsuite, Awario and even SEMrush will help you with this task.
b)Regardless of the reports from automatic tools previously mentioned, try to make it a habit to manually do a brand search like "your brand", "your brand + review(s)". This way, you always stay alert about what's happening around your brand name and what reviews people leave on Google Maps, Homestars, Trustpilot, Facebook, etc.
c)Finally, develop a detailed strategy of how you will go about securing the top 20 Google search results with your brand. Why top 20, you may be asking? Simply because any negative mention, any undesired result from the second page might easily jump to the first page either naturally or might be a result of deliberate on- and off-page negative SEO efforts from your competitors. Developing this consistent and calculated strategy will ensure that all 1st and 2nd-page organic results are earned, and your brand reputation remains safe.
Conclusion
Whether you are looking to launch a new brand or have an established brand that you are looking to protect, brand name SEO is a great way to ensure that your brand can flourish. Whether it is securing those top 20 Google search results or ensuring that your brand is not compromised on social media or blogs, a consistent and detailed SEO strategy focusing around your brand can make this a reality.