The Definitive Guide to Building Top-Quality Backlinks through Convertible Assets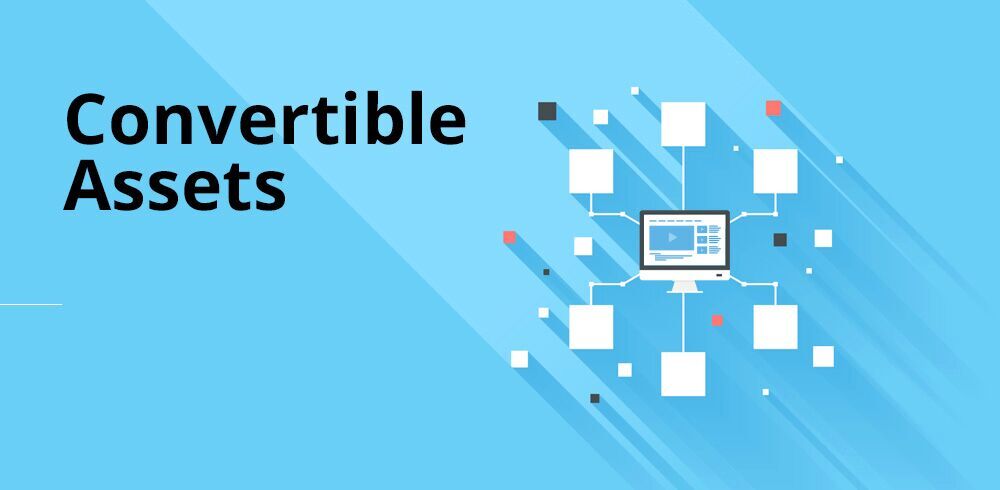 The internet seems like a graveyard of broken links. It's easy to wonder, "does SEO link building even matter anymore?"
The answer is, emphatically, yes. Link building matters more than ever!
If you want your website to soar in the Google rankings, you absolutely need to build quality links to it. One of the easiest, and most effective SEO link building techniques that we use in our process, harnesses what we call "convertible assets". In fact, this technique has allowed us to acquire backlinks from such sites as:
Ready for some foolproof link building that will up your SEO game like nothing else?
Let's get started:
What Are Convertible Assets?
You may not realize it, but you have pre-existing link building opportunities all over the web. You're just not taking advantage of them, yet.
The issue is this: Websites frequently mention brands without linking to their online properties. That might seem like a missed opportunity; in actuality, it's just a potential opportunity you need to cash in on.
Using convertible assets, you can locate brand mentions from high-quality websites.
Then, you simply need to contact the webmaster and ask that the mention be linked to your site.
Each time a high-authority website links to your page, they're essentially "voting" or "endorsing" your brand. By massively increasing the number of links to your site, you're increasing your SEO value exponentially.
Google's Take on Brand Mentions Without Links
Brand mentions alone are hardly useless. Google even said so. In fact, the search engine giant filed a patent in 2014 that defines "implied links" as brand mentions that lack actual website links. Commonly referred to as the "Panda Patent," this document states that implied links are just as valuable as direct SEO links because Google is able automatically to connect your brand with the mention.
That said, don't make the mistake of basing your link building strategy on implied links, for several reasons:
First of all, implied links spur far less referral traffic than direct links. If somebody sees your brand mention, and thinks "I'd like to visit that website," but is unable to access it via hyperlink, you have probably lost that potential customer. (People are far less likely to interrupt their browsing and go searching for your site on Google)
Implied links are less valuable in Google's RankBrain algorithm. The RankBrain assesses a number of behavioral signals such as how users get to your site, how long do they stay on it, what pages they browse, what content they read. Not having a direct link from a referring site, ruins a golden opportunity for you to get relevant traffic from authority online resource and improve your behavioral metrics.
A final, often-overlooked problem: What if another company shares your brand name? That brand could get all the benefits of the mention. Google may associate this mention with another brand. Potential customers who do go through the trouble of searching your brand name on Google might end up accessing the wrong web page. That equates to many more missed sales opportunities.
As you can see, direct links are simply more valuable and more reliable than implied links.
How to Get Convertible Assets
Convertible assets are a great way to build out your online presence. Still, the prospect of starting a convertible assets campaign might still seem overwhelming. Don't worry, it's truly not as difficult as you might think. Here's a simple blueprint guaranteed to help you reach link building success. Few marketers have access to this process, so if you dive in now, you're certain to be ahead of the pack.
Step 1 - Discover Brand Mentions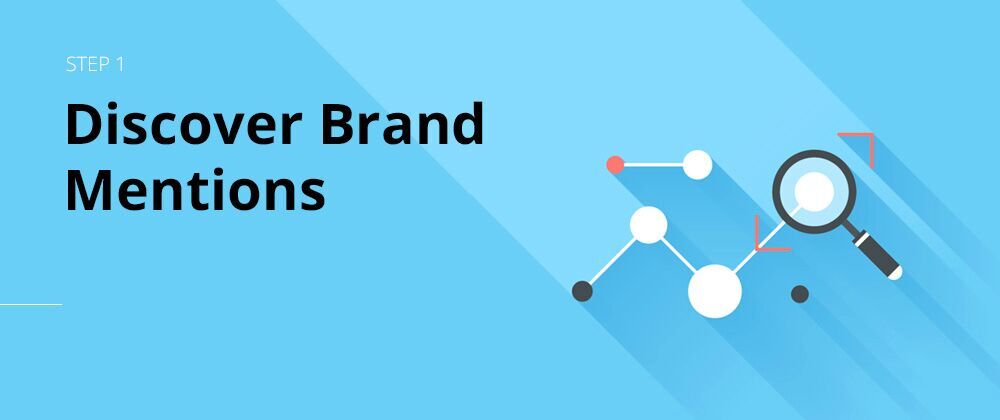 Your brand is probably inspiring lots of chatter and excitement on various corners of the internet. All you need to do find it and harness it. Fortunately, there are many easy and free ways to gather all your online brand mentions and shout-outs. Here are our favorites:

Set Up Google Alerts for Your Brand Name
The extremely-user friendly Google Alerts is the perfect starting point. Just head over to Google Alerts. Enter your brand name, and click the "Create Alert" button. From now on, Google will send you an email every time your brand is mentioned online. You'll be stunned at how much hidden brand recognition you've been racking up!
Use Advanced Google Search Operators to Find Brand Mentions
If you're ready to do a bit more sleuth-work, you can manually seek out more brand mentions using Advanced Google Search Operators. These commands allow you to extend Google's searching capabilities, making it easier to find your brand mentions.
Start the process by searching for your brand name using the following command:
"brand name": -site:yourdomain.com
Then, search a few keywords relevant to your brand, such as:
Your company name (and any potential misspelled versions of that name)
Former company name, if applicable
Names of CEO and top management - If any of these individuals are mentioned on university websites, you're sitting on some valuable .edu convertible assets.
Now that you've rounded up all your brand mentions, you're ready to move on to the next step.
Step 2 - Determine Which Assets Are Worth Pursuing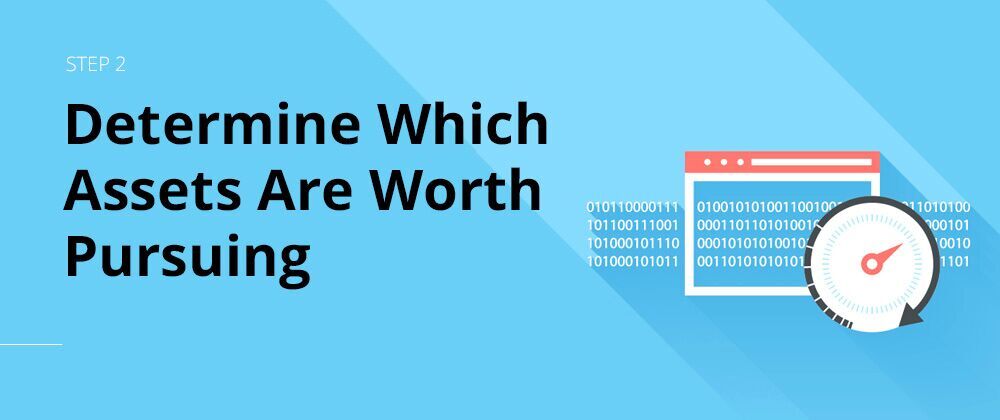 Pursuing every potential convertible asset is neither time-efficient nor especially effective. The truth is, you'll probably identify many low or mid-level resources that aren't likely to yield much traffic and SEO equity. To save your time, only pursue convertible assets that can really add value to your website.
In order to determine which convertible assets are worth pursuing, you'll need to assess a few parameters of each site:
Check the Domain Authority
Start by checking the website's Domain Authority. Moz assigns websites a domain authority of 0–100. The higher the number, the higher the sites are expected to rank in the search results. Moz's algorithm used to determine domain authority is quite sophisticated, and thus very helpful in assessing a site's value. You'll only want to target convertible assets on sites that score at least a 20 out of 100. If a site doesn't make the cut, take it off the list.
For a more time-efficient way to determine domain authority, use SEO Review Tool's domain authority checker. This tool lets you to check up to 10 domains at once, allowing you to zoom through your list.
Check the Trust Flow and Citation Flow
Next, you need to check the Trust Flow and Citation Flow. Both were developed by Majestic Site Explorer to help users identify high-quality sites.
Trust Flow determines the quality of domains referring to a particular site.
Citation Flow determines the quantity of referring domains to a site.
You can use the Majestic Site Explorer to check the Trust Flow and Citation Flow. Both range from 0–100. Again, you'll only want to pursue sites that score a 20 in each category.
That said, you'll also want to examine the Trust Flow to Citation Flow ratio. Ideally, the TF/CF ratio should be between 1-2. If the Citation Flow is significantly higher than the Trust Flow, that probably means the website has a slew of low-quality backlinks in its profile and it won't be of much use to your brand.
Check the Domain's Age
Next, you need to determine how old each domain is. Bulk SEO Tool's domain age tool allows you to establish domain ages quickly. You only want to pursue convertible assets on domains that are at least three years old.
Examine the Backlinks
Next, you need to see which site has lots of quality backlinks. Use Ahrefs to make these determinations. You want to examine overall ranking, as well as quality of links and long-term trends. Low-quality links and unnatural spikes in links are both bad signs. You want to keep your brand away from sites like these, as they might actually work against you.
Check Rankings
Next, you need to see how the site ranks for important keywords. For instance, if you're looking up a site that reviews consumer electronics, you would expect that site to rank well for keywords related to consumer electronic reviews. Use Brightlocal to examine each site's rankings. If a site doesn't rank in the top 30 for specific, related keywords, it is simply not optimized for SEO. It may have even been penalized by Google's algorithm. Again, that's a website you do not want your brand to be associated with.
Examine the Traffic
Finally, you want to examine how much traffic each site receives. Use the tool Similar Web to do so. It allows you to examine both quantity of a site's traffic, and determine exactly where that traffic is coming from. The best sites get their traffic from direct visits, search, and social. If you prioritize sites that do so, your link is likely to reach the eyes of many engaged users.
Step 3 - Outreach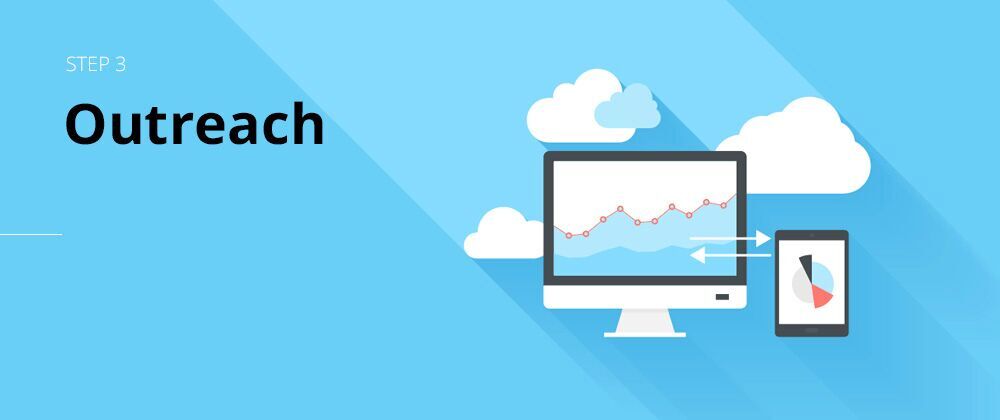 Now that you've narrowed your list down to only include valuable, high-quality websites, you're ready to get down to business. It's time to reach out to webmasters and ask for that bankable link.
Start by accessing the website's homepage. From there, look for the "Contact Us" page and identify the contact email. If no email is listed, try investigating the site's social media profiles. You'll usually be able to find an email address on Facebook.
No luck? Don't panic, you have another option: Check out

ICANN

'

s WHOIS Lookup

and enter the domain name. You'll get a wealth of information related to the domains' owner, and put an end to your search party.
Write an Email
You'll need to craft an appropriate, friendly email to send to each of your identified webs-masters. Since you'll be sending these emails to a slew of sites, it's a good idea to create a template to use. That way, you can simply plug in the relevant information and be ready to click "Send."
Use one of these templates as a guideline to get you started:
Template 1
Recipient Email
Subject: Thank You for Mentioning My Brand [Your-Brand-Name] on Your Site
Dear [Webmaster-Name],

As the owner of [Your-Brand-Name], I was thrilled to see my brand mentioned [Link-to-the-Page-with-Brand-Mention] on your website.

I am pleased that you like my [Product, Brand, Article], and I very much appreciate you spreading the word. I did notice that the brand mention currently does not include a link. Could you be so kind as to add [Your-Site] to the mention? That way, your readers can access my website easily. It would be a big boost to my business, and I would be most appreciative.

Sincerely Yours,

[Your-Name]
Template 2
Recipient Email
Subject: Thank You for Mentioning My Brand [Your-Brand-Name] on Your Site
Dear [Webmaster-Name],

As a big fan of [Webmaster-Site-Name], I was pleased to see my brand mentioned [Link-to-the-Page-with-Brand-Mention] regarding [Include-a-Detail-About-the-Brand-Mention].

As a small business owner, I am always thrilled to hear that my brand has helped or excited users. Thank you for spreading the word. Could you do me a favor and add my URL - [Your-Site] - to the current brand mention? It would allow customers to access my website more easily, and would be a huge help. Thanks so much in advance.

Sincerely Yours,

[Your-Name]
Set Up an Email Automation Tool
You're going to be sending out a lot of emails, so consider investing in an email automation tool like ActiveCampaign or MailChimp. These tools allow you to send out a broadcast message to a single recipient or a long laundry list of email addresses. You can also use these tools as an email-address book and database. With a full suite of email marketing features, they allow for unlimited personalization options, ensuring that each and every email you send is perfectly customized for the recipient.
Most importantly, marketing automation tools make your emails look professional. They offer high-quality templates for all kinds of email campaigns, and customizing each template is as easy as dragging and dropping.
Convertible Assets - The Key to Online Domination
As you can see, using convertible assets is one of the most savvy ways to increase your brand's SEO without during the hard work of earning new mentions from scratch. Start by identifying all brand mentions and narrowing down your selection to the highest-quality sites. From there, reach out to webmasters using well-crafted template emails and start building your link profile. Good luck, and happy link building!